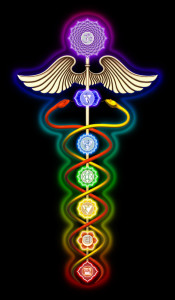 What a strange day.
I was up early-ish.
Then went back to sleep.
Got up and felt sick.
Went back to sleep.
And I think I'm not sick, just tired.
I've been pushing my body pretty hard. When I go to the city, it's tiring, in this heat, and I'm always lugging back groceries or other heavy lifting. So I did that a couple days in a row, and I've been exercising more and more intensely the last few days so it's no wonder that this morning I felt it.
I took a look at my transits: Leo Season is my 12th House. Of course I'm tired. This is a given with 12th house transits — tired or maybe fighting off a cold or depressed. I'm actually not depressed at all. But body needs rest. No exercise today and I'll probably take tomorrow off too.
Today actually is the exact Mercury Saturn square (which would sap anyone's energy) but also a Mars (energy) Saturn (work) trine so I was able to rally and do my work and talk to people but I feel it.
Tomorrow Mercury is conjunct Jupiter (good for mental energy and optimism) and then enters Virgo!!!!
HELLO ALMOST VIRGO SEASON 🙂
Mars enters Leo on Saturday (more tiredness) but a snappy Gemini Moon for the weekend.
Are you feeling this? This up and down thing? Not 100%? Friday will be better 🙂
Just a short one for now. More tomorrow xx
*
I wanted to mention something that I'm going to start doing, which is also very 12th House – mediumship readings. I've never offered these as a "stand alone" service or reading before but I'm about to. Sometimes this would come up in conversation, someone would ask about a loved one who had died, but now folks who want to focus exclusively on this will get a chance to — with me. I will be using Tarot, my favorite psychic tool as a "starting point" but where we will "go" is beyond the cards.
This happened yesterday actually during a reading and I had an epiphany. That I want to focus here. My other readings will still be available as always but I want more opportunities to do THIS.