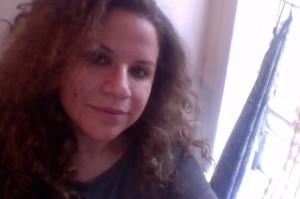 Mercury entered Gemini earlier today and what does Mercury do?
Mercury travels.
Mercury brings words, brings information, messages, stories even.
We say Jupiter is the storyteller but Mercury tells stories too.
Often they are shorter ones — soundbites, bits of news.
Mercury is often associated with the Magician card in the Tarot so there may be some sleight of hand.
Now I don't believe that Mercury in Gemini means to do you harm.
To me this is a "light" transit, light energy, winged, even if it squares you, opposes you.
It may square or oppose you with too much information or miscommunication or white lies or lack of focus but it doesn't mean any harm.
Which, some may say, is a rationalization, right? "My intentions were good but…"
😉
So my advice to you is to pay attention to the stories and the storytellers in your midst.
Pay attention to the stories you tell yourself.
Pay attention to the truth, the lie, and everything in between.
Get your story straight. Know what you believe (believe = Jupiter keyword and rarely do we talk about Mercury without mentioning Jupiter because they are opposites. We are always negotiating both.)
Don't ignore the stories that matter most to you just because, with Mercury in Gemini, you get busy.
Really busy. Sleight of hand, confusion, may result.
Don't get too busy that you can't see what's right in front of you i.e. THE TRUTH.
Mercury is right in front of your face. Jupiter is the Future. We need both.
BUT we are being asked to witness and understand and talk about, write about, think about THE HERE AND NOW.
Mercury will square Neptune on May 11th
-trine Mars on May 12th
-sextile Venus and Uranus on the 15th
-and square Chiron on the 17th.
The squares are the bookends of confusion. They could be tricks or just misunderstandings.
But in between those squares there is hope.
Your mind as an engine.
Your mind filled with words of love.
It doesn't feel right to me to say that Mercury is a declaration. That's more Jupiter style but Mercury in happy aspect to Mars, Venus, and Uranus? That's more than just news 🙂 it's revelation.
What's on YOUR mind? 
Love, MP
**
I have some new readings packages listed on my site. These are for my "frequent flyers."
Great for you because they include plenty of bonus minutes. Great for me because I love a chunk of change all at once (natal Uranus in my 2nd). 
Single sessions available as always.