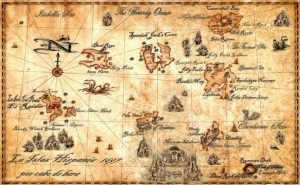 "Nothing comes easily. Fill this empty space. Nothing is like it seems. Turn my grief to grace."
–Kave Havnevik, "Grace"
***
Mercury goes retrograde in the sign of Leo at 12 degrees.
He goes direct August 8th at 1 degree Leo.
The Sun, the Moon, and all the planets have "rulers." The Sun rules Leo.
But what is the Sun about? What is YOUR Sun about? 
Generally speaking, your Sun is your life-force, your creativity, it powers you, your voltage, your vitality, your ego, your identity, who you THINK you are, your courage, what you're proud of. The Sun is you. Your core, your blood. My Sun is in Cancer. My blood feeds.
Here's my theory for this summer's Mercury Retrograde:
And yes, kitties, you do need to find the house in your chart where Mercury is transiting and what aspects he'll be making.
The thing that you need to REDO REVIEW REVISE REWIND this Mercury retrograde is extremely important for you, your Sun.
And since Mercury is already in his shadow, what this THING is, you may already know!
Think about it!
(And yes ***commercial*** I am doing Mini Moon Readings for the New Moon in Cancer and also for Mercury Rx. Taking tomorrow off though, for my birthday :))
But back to my point 🙂
There is a part of YOU that you need to redo.
Confidence low? Renew!
Ego bruised? Review!
Identity shifting as though Neptune were retrograde (which it is!)? You You You! That's the answer.
Who ARE you?  Reflect, remember, reconsider.
This Mercury retrograde in Leo is a celebration of you, treasure-hunt style. You need a map, a magnifying glass. You can remember what you've forgotten. Your discovery is a price above the stars.
I've already had a clue about mine. That theatre company deciding to work on my play wasn't just a product of transiting Jupiter conjunct my MC trining my natal Uranus (magic, luck) but also Mercury in his shadow, nearing the retrograde period: Leo rules the theatre and I'm revising an old project.
Thoughts?
Love, MP