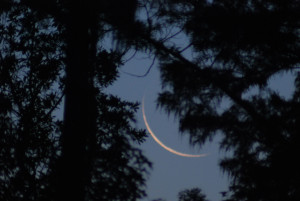 I realize this needs to be a series of blog posts.
Was talking to a young woman today – with Aquarius Rising.
I mention this because our next New Moon is in Aquarius and I suggested a ritual for her – set intentions – intend to dispose of shame around past sexual experiences.
I was impressed. She brought it up. She brought up the topic without shame. How it was affecting her current relationship. I noticed Moon Pluto conjunct in Scorpio up high in her chart, on the MC! Yes. Problems at work.
Of course we talked about her owning her power, especially in the workplace. I went into career counselor mode briefly but back to the sex stuff.
How to let it go. How to heal. How to not feel bad. And this was about consensual and non-consensual experiences.
That's why this has to be a series of blogs. Because so many of us are/were hurt by sex. We had it when we didn't really want it. OR we were out and out forced OR we had it WHEN WE WANTED IT SO BAD (and many have shame around this too, around wanting sex) but they didn't want US, just the sex. All kinds of scenarios.
I drew cards for the root of her shame. One of my cards was the Queen of Swords – there was still some grief to be completed and damn I wish I could remember all the cards now but I told her:
The New Moon is coming on your Ascendent in Aquarius. You can set this free. You can transform, transmute this. You, Moon Pluto woman do not have to suffer THIS. You have all the magic you need to start mending.
Makes sense she and I talked about this today. It's a synchronicity — because I've just started thinking a lot about and writing about the Chakras, especially the Sacral lately, the seat of sexuality. Saw the EMPRESS today for more than on client.
Include your Sacral in any ritual you do. It's the key. We cannot do anything, any healing, by MIND alone. Must link up the mind and body.
xx
Well, my friends, it's February! The January Special is over. And I plan to revamp my Readings Page this month but my rates will remain the same. $115 hourlong. $65 for 30 minutes. Reading Bundles are available. Three levels for these (each with greater savings). Tarot Teaching Bundles are available. My Weekly Tarot service as well. One chat room is accepting new members AND class starts this week so if you have ANY questions about ANY of this….. moonpluto@gmail.com.