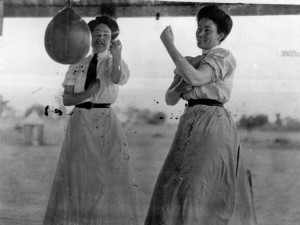 This is all I need to know. Really. All I need to know.
At this moment I care not about the Sun entering Gemini on Tuesday.
I care not about the Moon in love-lost Pisces this coming week making all kinds of aspects including a Grand Trine with Jupiter & Saturn.
And I care not a whit about the Jupiter Saturn trine being EXACT on Saturday, the 24th.
All I care about, my friends, is Mars. Mars in Libra. Going Direct. On Monday.
When did Mars enter Libra? In December 2013! It went retrograde in March! It goes direct at NINE DEGREES. At the end of June it's at 17 degrees. By the end of July, Mars has cleared Libra and is FINALLY happily in passionate, relentless Scorpio.
Let's review: WHAT IS MARS:
I want to go somewhere. Far away. I don't know where. I just want to go. At first, I think to myself: that's my Venus talking. Longing for what is hard to reach. I have work. I have responsibilities at home. I can't just up and leave but that is MARS that will make it happen. COURAGE. I was talking about courage on my belief.net post the other day when I pulled the Knight of Swords for my sister.
"And the Knight of Swords as the center card? Swords symbolize the mind, thinking, conflict, how we may tie ourselves up in knots. The Knight of Swords is in a hurry, impatient, so despite being a skilled magician, I could see her talking herself — or thinking herself — out of her dream, out of her Star.
This dream isn't finished hatching, I said.
And then I remembered that all the Knights rescue, all the Knights save, all the Knights journey through a dark wood.
Courage, dear sister. Courage!
Aliza's Rule Number Two for Tarot Reading:
Tell a story. Tell a true story about the future."
Mars is you jumping over the wall. Mars is you booking a ticket. Mars is you getting on that plane. Mars is your sexual energy. How you assert yourself. PASSION. They say the Sun is you but on Monday? MARS IS YOU.
Be prepared to fight and then, come July, TO WIN.
Love, MP
**
New belief.net post is up! Click here for Tarot Cards for Meredith Grey!
Look here for info about my Astro/Tarot readings!