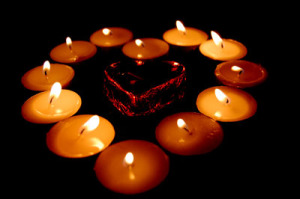 You know this already.
The last Uranus Pluto square is coming. The cycle is ending. From summer 2012 until NOW. The last square is exact on… March 16th but really ALL of March is a hot spot for this aspect. Even in APRIL they are still traveling very close together and Pluto goes retrograde as Uranus continues forward and… I still believe the cycle is ending. Get ready to pick up the pieces. Oy. You may need a mask. Gloves. Company. You don't want to dig through that alone. It's kinda gross.
If you need a reminder 🙂 revisit your Capricorn house and your Aries house and you'll see what has not only been unstable but wretched. Painful. Getting stabbed in the eyes painful. And the heart. And everywhere. I'm sorry.
BUT THE CYCLE IS ENDING (in my 5th and 8th. What about you?).
And I was waking up this morning and thinking about my 5th and my 8th and this is more addressed to the ladies reading this although I won't forbid the men from identifying but…
After such a HEAVY transit to the 5th and your 8th, once you realize that no man (or woman) will ever save you, CAN never save you, that that is not man's job, that you have been fed this even when you thought you weren't fed this because you are so smart and always were, no white horse Knights, no one coming to redeem you, that only YOU can redeem you, and you realize you do not even WANT a man to save you, what is left? 
What's left is choice.
I made a short list of potentials:
friendship, companionship, camaraderie, sex, hot and dirty sex, family (making a family), creating a home, story, mystery, story, mystery, story, mystery. All without that icky Neptune/12th House fairy tale paradigm.
And I do know women and I do have clients who — I don't want to say they bought the myth — but that the myth bought them. And you know what? IT'S NOT SATISFYING. They often (not all but often) begin to look elsewhere, for a new Knight, a better Knight. Sometimes just a DIFFERENT Knight. See, this irritable reaching after rescue denies you… denies you something so very very valuable, above and beyond your price.
But back to the Uranus Pluto square. What questions are YOU asking? What questions are you asking NOW?
xx