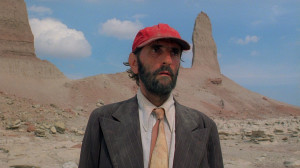 You're standing at the brink. Your life, as it is now, versus your future.
We have a Lunar Eclipse in Gemini on Wednesday (find 6 degrees of Gemini in your chart) and that's not all: Mercury will be newly direct. What was lost is now found. What was delayed moves forward with alarming speed. Are you ready? I got my first clue this morning of what's to come.
The Sun is in Sagittarius and I ran into my favorite Sagittarius buddy on the street and our conversation turned out to be prescient. I feel like I've received my instructions, what the next 6 months to a year will be about for me. Big Picture. I'll spare you the details except to say PAY ATTENTION to the details in these formidable days, hours, minutes before the eclipse. The messages, the disclosures, the revelations… they are here, they are coming for you, angels on horseback.
On this day as well is a mystical configuration (a Yod) which reminds me of that famous Bernini sculpture of Saint Teresa that I post here from time to time. What the Yod does is create a crossroads in your life and creates the opening for you to walk through. You can look back if you want, but why? Although you may feel pulled in different directions, to your Scorpio House, to your Capricorn House, and feel torn between what's familiar (your Sagittarius House, where the Sun is) and what you don't understand yet, where the eclipse is happening, your future. You're not supposed to understand it all now.
One more image I'm getting is of you standing on the diving board and it's impossibly high. You don't want to be up there. And you surely don't want to jump. But get this: when you jump? You go up, not down. No fear.
Are you paying attention? 
xo
**
Here's a link to my Astrology and Tarot Readings page