First up, Tarot thoughts:
As though Tower and Wheel and Judgement are synonyms, interchangeable.
We "know" they are not.
We are taught they are not AND YET.
And yet.
MAYBE it does work this way for some people. I don't know why.
Maybe they are more Uranian than you and me.
Maybe Tower IS the best way to express the Big Change or Breakthrough. Maybe Tower isn't always BAD.
Recently this gal I know saw Tower when her husband got a breakthrough job opportunity and also saw it under another similar NOT BAD circumstance.
I would love to design a Tarot deck with a less "ugly" Tarot card. Less scary.
I have seen it for bad shit oh yes but think about this:
Tower change comes super fast – it could be referring to the SPEED – and/or creates startling/jarring GOOD change.
And lately I've been seeing it too and NOT always accompanied by that "OH NOOOOOOOOO!"
*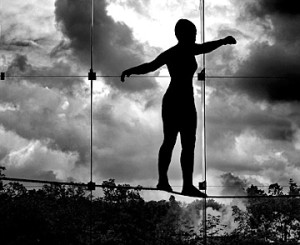 I don't write poems much anymore but this morning on the ferry I started a new one which I probably won't finish (or maybe it's a song):
I am the smallest flame still burning
Sometimes when you have a little flame, you must save it. Not spend it in any way. You must wait.
There are so many possible setbacks in this world:
grief, assault, abuse, health down the drain, lack of support, crappy narcissistic family, poverty, eviction, transits from hell, death of loved ones, divorce. Just to name a few.
What to do when you are the smallest flame. When you have "THIS MUCH" (not much) energy — where to put it? How to manage it. When you are the smallest flame, where will you burn? Or will you just keep yourself warm? Holding. Yes we need an app.
Gemini Season will sextile Jupiter in Leo.
Sun enters Gemini this week.
Mercury goes retrograde in Gemini tomorrow.
Gemini the Twins.
Two, if not more, of everything sextile (a good aspect) benevolent jolly LUCKY Jupiter.
Mars is in Gemini too. One two punch. One two punch. One two punch. One. Two. Punch.
You don't need one big flame. Especially NOT during Gemini Season.
It's fine to keep your little one — but since it's GEMINI and JUPITER maybe you can have many small flames. Nurse them all tend them all. Scatter it like stardust.
New Moon Taurus today, your garden has many herbs and flowers and flowering trees and candles, your fine magickal altar — but this doesn't create more work for you, no not at all.
My point: you can put a tiny energy over here and a tiny energy over there. Micro-doses. No depletion.
This is how I feel. I do not have one big fire at this time. Where to put your precious fuel. Most important is not to let the fire go out. Very Vesta imagery, my friends. Don't let the fire go out. Keep it low and small, whatever you have to do. But I DO believe that Gemini Season sextile Jupiter will multiple it – like a miracle – if not in strength then in LIGHT.
And you can tell your good-for-nothing God that I SAID SO. MoonPluto SAID SO 😉
xx