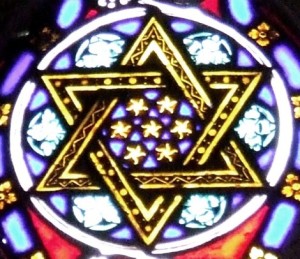 I had another thought about leaving depression:
it's not bad things happening (and thus counting your blessings when the crisis is over) that ticket depression to leave.
It's GOOD things happening. Liberation from the fist of fate. That you have some command over your life.
And finding meaning in the suffering.
And hard transits ending.
Yeah. Forgot that part 😉
The Stars Today: the Moon is in touchy Cancer all day today and goes void of course around 6pm (Eastern) and then enters Leo at 11pm so keep your kittens close 🙂
Right before the Moon goes void though she will square Saturn, not fun so you may be feeling some pessimism today. Dark cloud mood.
Let's draw a card for advice around this: well HELLO Tarot!
We got the Star 🙂 which as someone reminded me the other day, is associated with Aquarius. Don't get so attached. Antidote to the Cancer Moon and THIS, exactly this, has been a lesson for me in the past 24 hours. And no, my dear kittens, not in terms of the usual suspect, LOVE, but in terms of… otherstuffthatshallremainnameless 😉
The Star delivers us. Feeling of renewal, vision and insight, motivation. Keep that in mind today during any gloom or glum.
And oh oh oh oh oh it COMPLETELY fits with an aspect we have exact on Thursday but is absolutely building in energy today and Wednesday: Venus trine Uranus.
I suggest you find these two heavenly bodies in your chart. Recall that Venus is love and money. Harmony, sociability. And Uranus is sudden. The trine is flowing energy. It keeps going. Flowing like an invisible river that you may not notice. You may just think hmmm I've seen water before, I've seen a river before. But how often have you seen a Venus Uranus river? AND it's in fire. It's your visionary (The Star) stream (trine) on fire (Leo and Aries). Keyword: inspire.
This is good. HOLD ON to this star, my friends. You may need to reframe, reimagine what is dancing around the star. That's your adjustment to make. But a Star is Born (sorry, couldn't help myself!) 😉
Love, MP
***
We are pretty much all set for our 2nd class in MoonPluto Land, beginning next week. Stay tuned for info about future classes.
As it stands now, we've got under 10 people which is perfect for the work I want to do in there 🙂
HOWEVER, if the topic does interest you (5th House, Creativity, North Node, YOUR DESTINY and your life as a work of art), email me. It's a 2-week class. Lots of individual chart-work. Probably pretty intense 🙂 $100. Will add one more person if it seems like a good fit. This is a drop-in class, btw. No set times and no "lectures" per se. But active discussion and Q and A. 
If the classes don't interest but you want to spend time with me (and my 11th House – I've got Sun, Mercury, Mars there!) and others in a safe, private virtual space, to talk about all things spiritual, magical, ritual, healing, tarot and astro, health, relationships, and more… email me for details. A small group is forming now. Small month-by-month fee and totally awesome astro-interested peeps. 
It won't be a class per se. I'll be out of teaching mode. But I will be sharing and probably doing research. Test-running new ideas 🙂 including my current obsession with the Asteroids 🙂 and other stuff 🙂