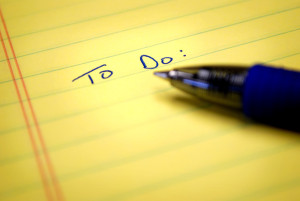 And now for my next trick! I'm going to stop obsessing. Time to check my transits and AHA another Venus Return is coming — my third this summer. I don't mind this obsession. It's part of my healing process — but I do notice it. It's serving a purpose. And it's inspiring me. Okay right now it's just taking up space in my mind, tape loop style but this level of… distraction and focus can be good for art, yes very good for art, for making art, Pluto transit through my 5th House. Everything in its place says Virgo Season.
But the reason I'm writing this blog post is to remind you that the week between two Eclipses matters. It matters. It is a song.
Jupiter in Virgo will oppose Neptune in Pisces. Neptune is masochism. Neptune in Pisces is masochism. It is longing that has NO END. It is the Nine Pentacles from the Connolly deck mixed with Moon and Seven of Cups! Jupiter in Virgo comes along and says HEY. WAKE UP STOP DREAMING. Jupiter in Virgo is level headed. Neptune in Pisces is LOST. Jupiter in Virgo will help Neptune in Pisces serve and help Neptune in Pisces heal and I like this marriage a lot for those of you who are drowning in seas of Pisces, in your Pisces house. YOU WILL FEEL LIKE YOU ARE DROWNING until this aspect perfects. Then this aspect will snap you back. Reality check.
Then the following day, on the same day, Mercury goes retrograde and Saturn enters Sagittarius (again). Saturn enters Sag and squares Jupiter. It's in orb. Why does this not bother me? This does not bother me because Saturn is an obsessive. Did you know this? Saturn is OBSESSED with Sagittarius (while in Sagittarius) and wants to BE Sagittarius and will model Sagittarius and imitate Sagittarius until the reasonable facsimile and okay it's a fake hologram Sagittarius not a real one. It's a clone. It's stiff BUT this fake hologram Sagittarius/Jupiter is going square (stick a pin in) uptight Jupiter in Virgo, breaking rapport.
To be continued…
*
I want to start a new chat room/forum. A closed group, a secret group.
Both rooms that I currently have started out as more astrology-tarot forums and became more personal.
Both ways are fine.
Email me if this interests you. Moonpluto@gmail.
I do charge a monthly fee for these – they are private, confidential and great ways to learn more, informally.
These are not spaces where I will be doing readings or looking at individual charts. They aren't classes either.
What are they?
Informal yet moderated spaces places to talk about all manner of metaphysical, spiritual, magical…