I am not that great at packaging, I admit it.
I still call my classes classes instead of workshops or "experiences" or… I'm sure there are many other words. Seminars. MoonPluto Summer Seminar. I think in part I find it hard to put into words exactly what I do and I mean when it's good, when it's going well.
I am excited about my new class/course/workshop/experience/seminar that begins this Friday.
We'll establish our place on Friday.
I'll give a homework assignment for weekend ponderance and then truly begin our discoveries on Monday.
Destination Jupiter in Virgo. Well that's just one of the many titles, themes. YES Jupiter in Virgo will be one of our guiding transits, guiding lights but it's just a part. So we call it Destination Jupiter in Virgo on Monday but it may not fit the same on Tuesday.
On Facebook it felt important to me NOT to give away too many details but simply to announce I AM DOING THIS. WE ARE DOING THIS. I WANT TO DO THIS. Want to come too? Want to come with me? That I am back. I may feel shaky (i.e. a little nervous sometimes) but I am back after a rather difficult first half of 2015. And a difficult 2014.
Healer heal thyself.
Jupiter is transiting my First House (can you tell? ha!) Time to teach again. You know I did teach while Jupiter was in Leo in fact one of my first classes was a FIRE class and I did a few more but I think I was teaching from so deep inside myself that… and I don't mean to be self-critical but… those classes did have value but… and I can't really contain or control what someone may get out of an "experience" with me but…
My classes are like theatre – in the sense of – no class is ever the same just as no night is ever the same. When I was a playwright and a short play had a short run, each night was different. People have told me for years to get together some kind of syllabus so it's less work and you can repackage it over and over, sell it, etc. Yes that would be smart wouldn't it. I keep meaning to do that. And yet all my classes have been from scratch, starting over every time.
So now I am gathering my people together. A teacher without students is talking to herself.
Did I mention Jupiter is transiting my First? 😉
I mentioned on Facebook it's like… Virgo Risings get to be Sagittarius for a full year 🙂 Jupiter through the First IS Sagittarius. We need this energy after the death knell of Jupiter 12.
Yes as I keep saying, I learned a ton. But I also died a ton. Welcome to my resurrection party. That's what this class is. My resurrection party. The return of creativity. My resurrection party but what is it FOR YOU? What is August/September 2015 FOR YOU?
If you want to join us, there is still some space left. In a "secret" group on Facebook. I like my classes small, under 15 for sure. Often between 8 and 12.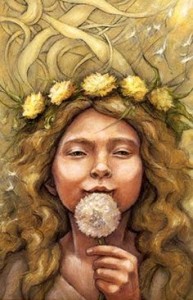 You don't need to be there at any specific time and yes there will be homework but you can still join us even if you have no time for doing the homework. For example I have one gal who will be in the class whose job is transportation. I know she can read some during the day but probably can't type too much and may be too exhausted at the end of the day but I also know she values being part of this group and I value her as well.
And YES we will engage with the astrology and the tarot and your charts but I have this image in my mind of a class that moves around, nomadic, rather than staying in one spot trying to figure things out. We will roll and figure things out. Journeying. Pathwork. Treasure map. And yet we must start around the fire, the hearth fire. We must begin somewhere….
So it wasn't random but it was out of the blue. I want to take you somewhere. Somewhere deep inside yourself but also OUTSIDE. That's what this class is about. TODAY. And I am excited to discover that over the weeks it will show us other things that we are meant to see…..
$100
Four Weeks. Three weeks of generating/gestation. One week to give birth.
PS I think this class will be extra interesting for those who have been with me on this journey for a few years… thinking about who you were two years ago. Who/where you are now…