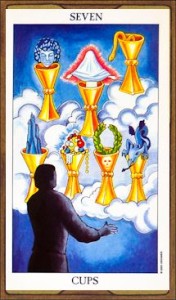 What I heard in my head just now — that's what this is. Integration.
Because I feel different now. The word to describe how I'm feeling. The different pieces coming together, making sense, making order. All on their own. There was time. Time passing. But even those aren't the right words (about making sense, making order). Something about… being fully here, in the present. Not in trauma mode, not in survival mode. Like… all of me can be present and aware. Now. Before (August, September, part of October) I was half peering out. All of me has caught up.
On a Full Moon we see clearly. On a Full Moon we know. The Moon is big! There is light! On a Full Moon in Taurus we really should release what is no longer loving or reliable in our lives. Let go of what is confusing, let go of what only sways. Let go of what is taking up room in our hearts but of little substance. (Y'all know what I'm saying. I know you know.)
The Taurus Full Moon on Tuesday (at 3 degrees) will inconjunct Saturn in Sagittarius. What must be accomplished/achieved (Saturn) vs. what you feel (Moon) you must possess (Taurus).
Release that too is what I'm thinking here –  release this ragged soul divide between duty and desire — release the divide. Fully have both.
What is the Taurus Full Moon to you? What is Saturn in Sagittarius and where is it transiting? These two houses, energies, signs feel like they do not fit, will not fit, cannot integrate but let's go with the magical thinking instead 🙂 the Full Moon also sextiles Neptune in Pisces. Use your imaginative forces (said Edgar Cayce) and realize you *can* have both. Figuring out how is the fun part.
xx
*
The special I'm running ends on Sunday. Extended it for the weekend. Message me for details!