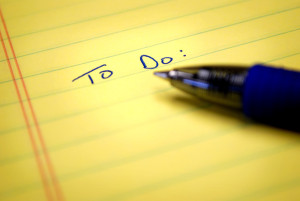 Can't just kick Virgo tunnel vision in the head. That would be mean. And ineffective. But what to do?
What am I talking about? I'm talking about the Virgo tendency to see the DETAIl and not the Big Picture, no big picture in sight and the transiting planets currently in Virgo only exacerbating this – Mars and Venus – AND Jupiter of course.
Under Jupiter in Virgo we all become Gods of Small Things (oh holy miniature) but some of us DO NOT NEED THIS.
I, for sure, do not.
I have (roll call!):
Virgo South Node
Virgo Rising + Vesta conjunct
Virgo Moon conjunct Pluto 
Virgo Moon Pluto trine Saturn (just keep working and you won't notice your life passing by).
What to do? NOTICE. YOUR LIFE. PASSING BY. 
Not to regret time passing (nothing you can do about that) but to help wake you up.
For example:
my rent is high. I'd like a cheaper apartment. What I need to do is spend just as much time (or at least more time than I currently do) searching for a better place– instead of only working and trying to make the rent. Making the rent each month: necessary responsible Virgo detail. Working for my FUTURE: less Virgo.
Working for my future = MORE = SAGITTARIUS.
Virgo? You need Sag mind. You need THE VISION.
WHAT IS THE VISION?
Sagittarius the visionary sees beyond the present condition, moment, problem into the GREAT WIDE OPEN possibility, promise, maybe, hope, THE FUTURE.
And lucky for us the squares will come 🙂 Saturn in Sagittarius square Neptune in Pisces (reality check about your Pisces House) and Saturn in Sagittarius square Jupiter in Virgo (reality check about your Virgo House). Saturn our fact checker, reality checker, but in SAG… will help. Is the vision correct? Is the vision true? Is the vision YOU?
It's a delicate balance I know. But I want you to have a direction, a clear goal, some definition, even if that direction, clear goal, definition is "I'm not sure but I don't want this. I want (to quote Roxy Music) more than this." 
One of the problems is… we can be afraid to announce to the universe and to ourselves what we *truly* want.
And sometimes we just don't know.
Hmm.
Do share your thoughts!!!!
xx
Yesterday I started advertising a reading *special* on my Facebook. If you want the details, you have to email me at moonpluto@gmail and I'll tell you what I've got going on. This week only. Readings don't have to be completed this week (schedules may not match up) but purchase before Friday midnight.