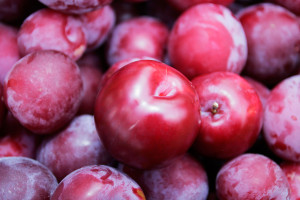 What's interesting to me about Venus entering Sagittarius this week are the aspects she will make as she belly dances her way through the sign.
Not only will she conjoin Saturn and square Jupiter (and square Neptune and Chiron) but trine Uranus as well.
This transit will be a busy busy time for Venus and thus your Sagittarius house shall be busy busy as well but Venus is our rosy cheeked and graceful benefic. Things start to look up. Things are serious yes. Dead serious. Venus Saturn is serious. Life changing serious. But imagine the ahhhhh breath of expansion when that Venus Jupiter square perfects and you scrumptiously grow in ways previously unimagined. How tall you become.
We NEED this excess, this Venus Jupiter. We NEED this love, Venus Jupiter love. And I should know. I have the sextile. Now I also have a Venus Saturn square so this energy will rock climb my heart and I don't mind at all. Frankly, I need the distraction of the dancing horse. Sagittarius rules horses.
Think about it. Think about your Sagittarius House, about the unfathomable pain Saturn is causing there and then know and trust and have faith in Venus' ability and desire to turn you on. Yes I do think some of you will be drawing the Lovers card during this time period yes I do, but when I speak of TURNING ON, I also mean spiritually. Of the soul.
Venus in Sagittarius is a fun girl (or boy), but she's also philosophical, worldly, whipsmart. I think you should trust her. Sagittarius trusts! Take the Venus Saturn lesson and then open wide your heart.
xx
News and commercials:
I am doing 1:1 teaching again after a hiatus and focus on groups/classes.
$340 gets you 6 hours of time with me – learning Tarot or a Tarot/Astrology combination.
Skype or Phone.
Example, I am working with a gal tomorrow who wasn't able to take my most recent Tarot class and I let her know that this was available! Over the weeks, we'll be talking about the numbers, the elements, layouts, intuition, and more.
I've also started my January special EARLY. I am planning on moving late winter, early spring and thus this is my own personal fundraiser. All hour long readings are $65.