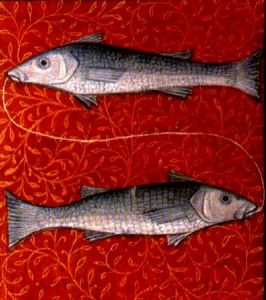 I have been very affected by this Mercury retrograde period but NOT in a bad way (knock on wood). Nothing broke (knock on wood) and I did, am doing, a lot of clean-up.
Finally going to give the blog a much needed makeover this month. Decided to put the Private Blog on hold, which may or may not resurface at a later date. Other work-life organization (Mercury through my 6th!) and forward movement around projects that started months and months ago. Classic review and redo.
I also have a health thing on my mind and hmm this could be Mercury retrograde through my 6th as well hmm hmm and hmmm.
How was it for you?
Mercury goes direct next week, Wednesday, at… one degree Aquarius. I hadn't realized. Back so far.
*
In other news: 
Sunday: Venus sextile Pluto. Venus conjunct Chiron.
And I have written and spoken about this before: remember Mars? Mars in Pisces. Mars also conjoined Chiron and now Venus does it too but this time it's a KISS. Venus can kiss and make better what Mars stabbed. Think about it. January 31st was the Mars Chiron conjunction. Ring any bells? Last week of January hotspot for something ARGH! Something that pissed you off or hurt you OR obsessed you, pissed you, and hurt you.
I'll tell you mine if you tell me yours 😉
*
So Mercury goes direct mid-week. We have a Scorpio Moon and Sag Moon. Venus Jupiter inconjunct, and some gals in one of the chat rooms love to talk inconjunct SO THIS IS FOR YOU, LADIES!
Remember with the inconjunct:
they, the two planets, the two energies, can't see each other across a crowded room, like your handy dandy opposition can. Think about it that way, visually. It's a straight line across (with the opposition) but not with the inconjunct. It's crooked. They don't make sense to each other. They may be horrified by each other. They may not even SEE each other. But they MUST live together.
Also remember that the inconjunct is often a health/body thang or a money/resources thang. Because in a natural chart, the first sign, Aries, will inconjunct both VIRGO (6th) and SCORPIO (8th) (and you can add in all the other key words as well for those houses).
I remember writing about the inconjunct this way: the dissociation aspect. Each side doesn't quite know (much less understand) what the other side is up to (until they start observing themselves). The inconjunct person has to do EACH side fully to be happy. Denial creates misery. But then there is this weird disconnect. Who will I interact with today? Sag? Or Cancer? There is no integration. It can be jarring. And it's not about finding balance or meeting in the middle or blending. No Temperance card here. You can't marry Sag and Cancer and have a Cancettarius!
But about this Venus Jupiter, the two benefics in this wonky formation that needs adjustment. Do we turn down the Neptunian longing and sweetness to make room for Leo bravado and showtime? Or do we turn down the volume on Leo because we must encounter Piscean despair. How is that possible? Really. How is this aspect even possible? 
A rhetorical question, yes 🙂
Too much Venus and Jupiter in general and we get lazy. Maybe we stop trying.
But with the inconjunct and this one in particular…
Think about it this way:
Pisces = 12th House. 12th House wants and loves to be alone, meditate, commune with spirit and love the Collective, love EVERYONE whereas Leo = 5th House fun and gambling and casual sex. The 12th House is NOT a silly house. It is many things but it is not silly. The 5th IS playful and the house of kids.
So here you are LOVING from that gorgeous dreamy Neptune/12th House place and… OMG YOU DISCOVER (or not) THE ONE YOU THOUGHT YOU WOULD LOVE FOREVER WITH YOUR LIMITLESS VENUS IN PISCES LOVE IS ACTUALLY A…
That's what this week is for. It is for NOT making sense of what doesn't make sense. Maybe in your money life but DEFINITELY in your love life. It just doesn't fit. Yet.
Whew.
xx