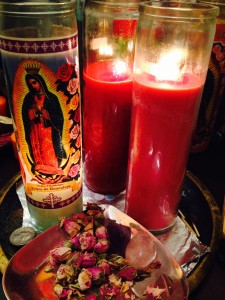 I have an assignment now — an assignment from the Gods – the best assignment ever – for me.
To write a book of poems. I want to write a (new) book of poems. The thing that never happened (background: Iowa MFA, poems published in journals, plays produced, but not the book, not yet the book that's part of my story) and then a couple years ago made a Facebook Friend, a marvelous poet who has created her own press —
and in the Jupiter class we have been map makers, making maps over the four weeks — and this morning I ditched my map for one sentence and hung it on the wall – my entire map, one sentence, that book, the writing of it is how I will "get through" this time.
"This time" meaning all kinds of things
but the writing is the torch. And it's been a long time. Since I wrote a poem. Since I tried to write a poem (last time was 2013 after Las Vegas). I was purely about the plays since Saturn in Virgo, poetic plays yes but plays nonetheless, collaboration, not the lone voice of the poet in the wilderness, which is where I am, out here. Voice from the wilderness, from down below, from exile.
But it's one thing to conceptualize, to hope, to describe. It's another thing to write from that place, from the moment. So that is coming. To write from the place.
What's new with you? 
We are on the verge of even more changes – slew of transits this week – some concerning Mercury (mind) and Saturn (rules), some not — we are between the Eclipses (portals to the new life) and life is not about everything in its place but finding grace while we are here.
Jupiter opposing Neptune is grace grande.
What to do with this transit?
Whatever you want. Neptune rules dreams and Jupiter "expands what it touches" so make it big and make it good and make a wish.
xx
*
If you are interested in being in the new chat room, let me know. There is a small monthly fee but no obligation. We discuss tarot, astrology and witch life.