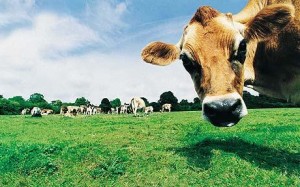 The recent Full Moon in Aries was spooky accurate for me and it was a testy Full Moon in my 8th House, the house of crisis.
Not only was transiting Uranus involved but my natal Chiron and Progressed Moon as well. The news was waiting for me in my PO Box and since I only check it every couple weeks, I didn't know until yesterday.
That Full Moon hit me on another front as well but it was more bark than bite. Not end of the world in either scenario, but it felt that way at the time. Over-blown panic-attack level emotions.
Flash forward to the Full Moon in gentle Taurus. Funny to characterize Taurus that way actually. The ones I've known, including my father, had pretty explosive tempers and their Mars' were all in different signs.
But let's look on the bright side 🙂 and remember that Taurus is associated with reliability and pleasure, ruled by Venus. In my recent Creativity class, we had a few North Node in Taurus people and I felt certain they all needed to be more selfish.
On Full Moon day, Mercury enters Sagittarius and squares Neptune. The new adventure you've been planning for, longing for, has hit a snag. You may need to wait until after the Mercury retrograde period. You may need to wait for Jupiter direct. There's a slowness to the active Scorpio energy now, even though the Sun isn't there yet. The only thing I'm predicting here is that it would be good for you to start developing your patience a bit more. I know, I know, you're sick of that too.
More bright side for those who need a break: this Full Moon won't feel fast and furious and shocking. It will likely take its place among your garden of knowledge although, yeah, as I was just writing above, you may feel restricted.
What I like best is the Full Moon trining Pluto. There may still be some emotional intensity but nothing will be destroyed. The earth trine is sturdy and can handle it.
xo
**
Yes, I am doing Mini-Moon Readings for the Full Moon in Taurus!
Info about my usual Readings is here.