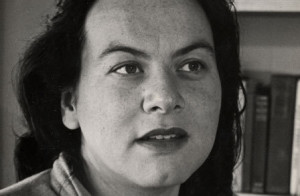 Are there problems that remain unsolved over entire lifetimes? The woman looking for true love. The man who needs to become a man. The search for community, family, work that's worth your time.
It is possible to die unfulfilled. So let this be a warning. Do what you can.
Saturn is transiting my 3rd House, my mind. Welcome to the pit. There's gonna be a little less love and light in these words around here but hopefully MORE tree of life—
Wait. Scratch that. The first part. I had a REALLY good day today. I hope you had a good day too.
***
Saturn in Scorpio or various other transits (for example, Mars will conjunct Pluto and square Uranus in November) may bring you to your knees but then you'll have a day like today, or yesterday, or tomorrow and you'll smile, feel sweet.
Full Moon in Taurus on October 29th: what do you need to set free. What do you need to complete?
Full Moon = release. Taurus = what you hold on to.
I'm thinking you/we need to share (Scorpio) MORE of what is precious, rare, in each of us. Not the bullshit celebrity gossip small-talk small-life life. Stop hoarding our collective beauty (Taurus). Taurus is not about service. Taurus does what it wants, good, bad, or ugly. And bringing beauty into the world, which is a Taurus mission, is also holy.
And this: slow down. Taurus is slow, okay? They take their time 🙂 That's my Full Moon in Taurus advice. That's my Saturn in Scorpio advice. Live with the times, my friends. Live with the times 🙂
And thanks everyone for your great comments on my Scorpio post yesterday 🙂
Love, MP
**
P.S. Yes! I am doing same-day, "crisis call" Readings when available, Tarot and Transits, by phone or instant message or email or Skype.
Details to come tomorrow about my upcoming Poetry Workshop this November. There will be some astrology (including mini-readings pertaining to your 3rd House!) but our primary focus will be on writing exercises, reading contemporary poems, and creating an oasis in your busy life 🙂