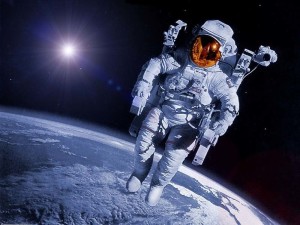 Hey. Hey you! I LIKE this upcoming Full Moon in Aquarius. Check it out:
Moon opposes Sun of course and an opposition to Mercury Retrograde in Leo is also in orb. This Full Moon is TALKING to you. Will you listen?
Venus is in Gemini so that's one trine, not by degree but the positive energy is there. Mars is in Libra, another trine, closer in degree to the Full Moon.
The trine to Jupiter in Gemini is exact. And Saturn in Libra is also supportive. The Full Moon also sextiles Uranus retrgorade in Aries.
Air and fire people will feel helped the most from this sky. What do you have around 10 degrees Aquarius? My natal Uranus is a little low for these goodies, as is my MC, but I'm going to double-check my Progressed chart because I know I have some Libra going on there, I just can't remember the degrees.
At first I thought nah... Santa's got nothing in his Full Moon bag for me BUT WAIT HOLD ON A MINUTE. A flash of insight arrived and this Full Moon will be filled to the top with flashes and baskets of fresh insight. I had an aha moment. I know what this Full Moon will be about for me…
Full Moons = results, news, culmination, fruition, endings, conclusions, reactions. It's fun to think about it, too, because Full Moons are usually emotional times but with the Moon in Aquarius? Surrounded by like-minded aliens?
You may finally get the scoop this Full Moon and it may NOT be what you expected at all, but I think it will be GOOD. Real good.
Enjoy it. Enjoy the weird 🙂 Enjoy the out of the blue goodness and goodies.
Love, MP
And yes I am doing Mini-Moon Readings for the Full Moon in Aquarius, Astrology or Tarot.
I'm also doing a Sun in Leo Summer Special for Email Tarot! $10 OFF my usual 30 minute reading. 5 Card Spread/One Question + time for some back and forth…