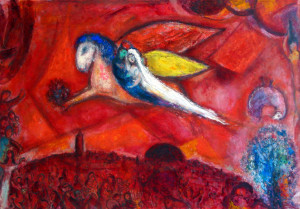 Your transits emphasize. They underline.
Transits point a finger at issues that already exist, that have been existing, and possibly hidden or avoidable, in your life, good or not so good.
And these transits expose your shortcomings or fears or holes in the bucket or bring culminations and Wands of success.
Do not fear transits but know you must learn new skills and level up, even when good things happen. Find new strength inside yourself. See the events and people in your life from new angles. Work smarter. Take the right risks. Reach out. Leave the house or whatever your comfort zone is. Make sense?
This week is intense. I'm honestly not sure where to start.
Monday:
Moon in Taurus
Venus in Libra opposes Uranus (money falls from the sky)
Venus in Libra inconjunct Chiron (just in time to pay all those bills…)
Mars sextile Saturn
Tuesday:
Mercury conjunct Saturn in Sagittarius (words of harsh)
Mercury square Neptune (unreliable narrator)
Wednesday:
Full Moon in Gemini (if you need peace and quiet you will have to guard the door)
Thursday:
Saturn square Neptune (faith test)
Friday:
Chiron goes direct (faith test)
Weekend:
Moon in Cancer aspecting Uranus and Pluto AND Venus and Mars in Libra
PLUS Sun Saturn square Neptune
And I feel like I can't even pick it apart piece by piece because there are SO MANY PIECES. I will say this though.
I think you make progress. In how you feel and in your perspective in regards to your Sagittarius House and the challenges you face there. The Gemini Full Moon shines a light and shows you the FACTS, what must be done. And it doesn't feel as bad (until the weekend you get a belly ache). Jupiter is doing his thing over in your Virgo House but he takes a back seat this week or perhaps he is your silent strength here. But it's like… Jupiter happens LATER, after you do the work. Funny to think of Jupiter as silent but Jupiter in Virgo chooses words carefully.
Sun and Mercury and Saturn square Neptune. Reality versus fantasy, what you hoped would happen. You can no longer ignore the discrepancy and I know you've been struggling. The difference is NOW you start to take action because you know WHAT TO DO. Mars sextile Saturn.
Sun and Mercury conjunct Saturn in Sagittarius:
YOU KNOW BUT THEN YOU DOUBT YOURSELF (square Neptune).
DO NOT DOUBT WHAT YOU KNOW TO BE TRUE and HAVE FAITH WITHOUT PROOF!!!!!!
What I wrote on my Facebook while the Sun was in late Scorpio, this morning:
So we are under this Sun Mercury Saturn conjunction with Sun still in Scorpio. In case you wonder why you feel blue. Saturn in Sag puts the breaks on your faith and can force a routine on you, a job. Saturn is work and we have to work harder at the silver lining these days. The upside is your faith can become solid. I think that's what Saturn in Sag is for. To make our faith unshakeable unbreakable.
But first your faith has to be broken. The way a broken bone or heart is stronger after it mends.
LOVE YOU
xx
Two pieces of business.  Look here because this is my Readings Page.
I am bringing back the MINI-MOON READINGS which are 15 minutes and $35 by Email or Messenger or Phone but these REALLY ARE Mini. Not 30 minute readings squeezed into 15. Used to do these all the time but discontinued them. Decided to bring 'em back. 
ALSO the WEEKLY TAROT. I draw cards for you each week (Sunday or Monday) and we chat a bit (10 – 15 minutes). Lately I make personal private videos for folks who want but typing is fine too.