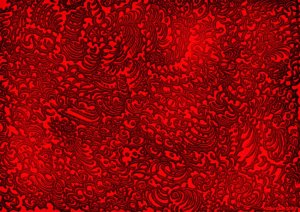 Truth:
tomorrow's Full Moon is a doozy. Winter white doozy. Full Moon in Cancer. It's Grand Cross bloody but it's a feeling. Your life may exhibit no noticeable changes.
Cancers live by feeling, by the light of the moon, by the dark of the moon.
ARE YOU TAKING CARE OF YOURSELF?
HOW DO YOU TAKE CARE OF YOURSELF?
It was a very odd week. My blood time came right on time — which wasn't strange, but I had had a cold this week too and it was New Year's so… I felt a bit lost in time except for a Peak Experience or two.
I had so much cabin fever built up that this evening, in the cold and rain, I went out to buy a few groceries with my little blue cart. I bought a bottle of red wine too. I rarely drink. I need to drink 🙂 The right amount says Virgo Moon. No more, no less. Perfection in the mouth.
The woman at the wine store asked me if I wanted something light or heavy. I asked if she meant taste. Because I didn't know what she meant — taste or….. something else.
I said, with100% certainty, HEAVY.
Give me the heavy red.
OH I know why it's on my mind — since I'm getting an interest in herbs and herbalism and herbal medicine and folk magic etc etc etc etc etc I look for folks on youtube who can teach me and yesterday I stumbled upon an eccentric herbalist dude with a bunch of videos and I clicked on his BLOOD TONIC video (yes I am a bit blood obsessed: quality of blood richness as a primo health matter) and I watched him make a raw beet and red wine concoction.
Then I watched him make his cold and congestion concoction of raw honey, brandy and essential oil of peppermint. I like him — he's earthy. And a bit crazy maybe.
And just a week ago, I heard an herbalist speak at a local shop — she suggested eating beets on the first blood day.
More truth:
it doesn't matter really if you bleed or not — doesn't matter what phase of life you are in, whether you are male or female. What matters is the moon and her cycle and living with her cycle, not against it.
On a Full Moon we…. what?
On a Full Moon we feel it all. We don't repress. We don't hide. We don't even try. We push the poison out.
I am taking big deep sips of this red red wine from a mini mason jar. I own no wine glasses. (Which reminds me of something else — I never realized before how much I love glass.)
It is the perfect amount for the Full Moon, for the evening before the Full Moon, for my life, deep and red, which I want to be deep and red again, in 2015.
It feels far from me now: passion.
So I toast you, Full Moon in Cancer. And you and you and you. May the first Full Moon of 2015 uncloak, uncork your fire joy passion flame heart, deep and rich and red as the beet, red as the wine.
Drink, my friends. Drink.
Love, MP