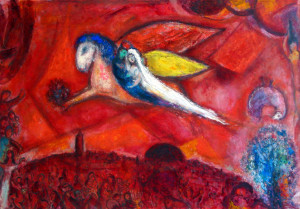 Start date: November 15th
Cost: Sliding scale – between $100 – $150
Length of class: 4 weeks
What is it???? 
I've been meaning to get back to the CREATIVITY, to the WRITING, since last spring but delays delays delays and NOW we're ready. NOW is the time: 
And I'd been calling it a WRITING WORKSHOP but really it is a creativity class – a gentle push.
I will HELP YOU get back your VISIONARY LIFE, so you may hear your calling once again (or for the first time??) creative juices, blood FLOWING. IN THIS CLASS. (Not yelling, all caps for emphasis!)
I am a poet and playwright so poetry, THE WORD, is where I come from, but you don't have to be a writer or even WANT to be a writer to gain from this class.
No matter your medium, your method, dancer, actor, writer, acrobat, lover, farmer, please join us — I particularly enjoy folks who are:
-blocked
-in between projects
-procrastinating 🙂
-disorganized
-confused about what your ART is
-not confused but wanting a little coaching, a little inspiration (or a lot!)
-those who think they aren't creative but are moved by art
-those who seek a community of other artists/creators who are also into the same metaphysical stuff you are!
-perfectly happy productive artists 🙂
When I took Writing Workshops, all through college and graduate school, they were an OASIS for me and that's what I strive to create here. An island in time for us… 
YES there will be Divination (Tarot) and *possibly* some chart work. I am NOT creating the structure yet for Week Four because I want the topics of Week Four to arise organically from what we learn/discuss from Weeks 1-3.
Week One: BLOOD: Writing Desire
Week Two: BRAIN: Writing Mind 
Week Three: BIRTH Writing Life
And each week will be DEVOTED to a different Goddess/Saint/Heroine (to be decided. I have some ideas now).
My classes are discussed based. We talk.
The "room" is open 24/7.
There will be HOMEWORK for those who are diligent (exercises), writing encouragements, audio/video from me, opportunities to share your work if you want.
I will give you goals, structure, and love.
You do not need to be a writer to take this class but this class will ask you to write. And think. And FREE YOURSELF from impediment (seems to be a theme in my classes lately).
We shall strive together gently gently to unblock, to unlock. This class will be information RICH with words and Tarot and soup and sky and November lights and December lights and… are you ready?
Do you have questions? Please ask xoxo