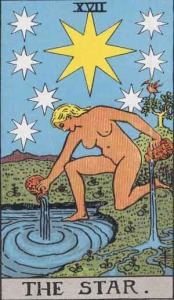 Think outside the box WHILE you are doing your Aquarius House things.
I want you to multitask. Do you whistle while you work?
I wear pink and red. Today I am wearing pink and red. Outside the house, I'm mostly black and possibly other dark neutral. But at home? She's like a rainbow 🙂 I thought outside the box while I did housework. Aquarius is my 6th House.
Think outside the box about the areas of your life where you feel trapped. OPEN ALL BOXES. Liberate! That is my recommendation for you for this upcoming NEW MOON IN AQUARIUS.
I explored this more on the Private Blog. But that's my overall recommendation. 
And this:
LIGHT YELLOW FOR THE OPEN ROAD. This was advice given to me the other day. To light yellow candles for the open road. The conversation was about… some homework I was given and that was the magickal recommendation.
Remembering too that… Jupiter is associated with Yellow Sapphire, Yellow Topaz, Citrine — so if you want more Jupiter in your life you may want to wear such a ring or pendant and Saturn in Sagittarius is sextile the New Moon and Sun in Aquarius so yellow candles make sense to me here overall.
Was it a coincidence that I received yellow candles in the mail just days before I was given this suggestion? I think not!
We NEED this. After that doozy of a Full Moon.
Your thoughts? 
xo
PS Do you think you can do this homework? Really think differently about what continues to vex you?