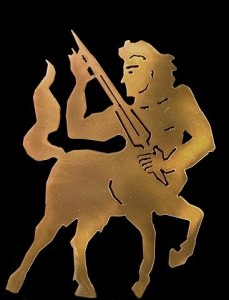 Chiron: the Wounded Healer. You can Google the mythology 😉
I remember, some years ago, asking a local astrologer, during a reading I was having, whether she thought Chiron could be healed or could NOT be healed. She was firm. She said NOT. You may feel differently.
And I remember reading a piece of a Howard Sasportas lecture and him saying that even Saturn could be "healed," worked with, worked on (can't remember his words exactly) but that Chiron always felt raw.
The ouch place.
So what to do what to do about Chiron? You've got him somewhere. He's in a sign and a house and makes aspects to your stuff!
Do you just give up?
No… but know that there's an "issue" there, something that will keep getting pinched. And you KNOW where. You've lived with it all your life. YOU KNOW!
But again the question is posed: what to do about Chiron?
I say: do not avoid the Chiron areas of your life and chart. In fact, you will be compelled to dive in. Well, some of us will. 😉 Some of us will avoid until a transit comes to snap at us.
And we can try to learn the lessons. In fact, just like Chiron, we will learn much much much along our Chiron journey and part of the purpose and path is to HELP OTHERS with what we learn even if we can't sew ourselves back up wholly wholly whole. We live with it.
One point of view: it's not all lost. It's not all for nothing.
Although of course it doesn't necessarily feel that way if you've got Chiron in your natal 7th squaring your X, Y, and Z and another failed partnership has you on your knees.
What do YOU do about Chiron?
Love, MP