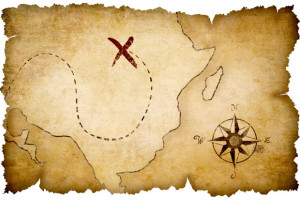 That feeling that you're feeling is mourning. And it's nothing to be afraid of, really. But you have to feel it. If you don't spend time in it, feeling it, you won't process it, won't move through it, won't chew it. It'll stay stuck in your bones and grow arms and legs and become a terrible grief monster. You don't need another terrible grief monster. Oh wait. You do? You want? Well okay then. Just keep him warm.
My classes get messy. I realize this. Just like life. No perfection. I've been doing them on Facebook for years – in Secret Groups – and the threads get unwieldy and people lose track but people come back, many of them, so we keep learning and we keep teaching each other because we need the light and maybe someday I'll improve my tech and maybe someday I won't. We'll see. It's on my mind because after Sunday away I'm heading back to class.
What I know is this: during these retrograde weeks and months, especially the three weeks of Mercury Retrograde, you have to reckon with who you've become and what your life is. All the choices you've made up until THIS MOMENT.
Advice time for the Oracle:
Ride. It's the Six of Wands.
Although I don't know how to make you feel better. I can't. And maybe you aren't supposed to feel better right now, as you read this. But the Tarot doesn't play with us. The Tarot promises. If we get the Six of Wands then we get the Six of Wands.
Glory. Adoration. The Win.
Doesn't feel like your life, does it? But the energy is here (as I'm so fond of saying). So believe it. The time is coming. The energy is here. You are the girl (or boy) on the horse and you are heading home.
xx