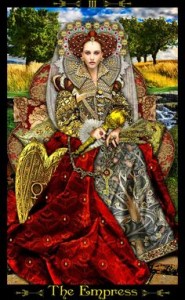 Tomorrow Venus enters Scorpio but what I want to talk about is Saturday and Sunday and how ENOUGH it is, which is my euphemism for crazy.
We are under a Cardinal sign storm watch. And it's not just the exact Mars Pluto square on Sunday (with Uranus opposing Mars as well, exact next week).
The Moon will also be in LIBRA so we have Moon Mars square Pluto and opposing Uranus and you may have planets or points at these hot degrees of 14, 15, 16, give or take one or two in either direction.
Eruptions, blow-outs, tempter tantrums, outages, manipulations, subterfuge, but also TRUTH. Their truth. Your truth. And the two may not be the same thing. Each one feels certain, righteous. Righteous rage. Mars Pluto. This kind of truth is dangerous.
Now some of you may already have had your outage and outrage and eruption for the week because aspects tend to growl in power as they grow, apply. Maybe you'll experience nothing more than watching fireworks on the television. That's what I'm hoping for!
The eye of the storm is your interpersonals. Your relationships. Mars in Libra pretends to be nice but really isn't. The Pluto square will expose the sham. The Uranus opposition will hit and run. And the Moon will make you cry.
Let's draw a card since I've painted this gruesome picture for y'all. THE EMPRESS.
I drew this earlier today for someone. I want to tell you to stand your ground but the Empress, she sits. She is strong in her seat. She has no worries, really. Everything's gonna work out fine. Venus in Scorpio is her.
Don't ask me why I'm giving you this simpleton message. Just a feeling I guess. That if you follow Empress ways you'll sail through the hard aspects this weekend, you'll sail through that t-square just fine to the inlet, which is the Cancer house in your chart, chicken soup with dumplings.
xx