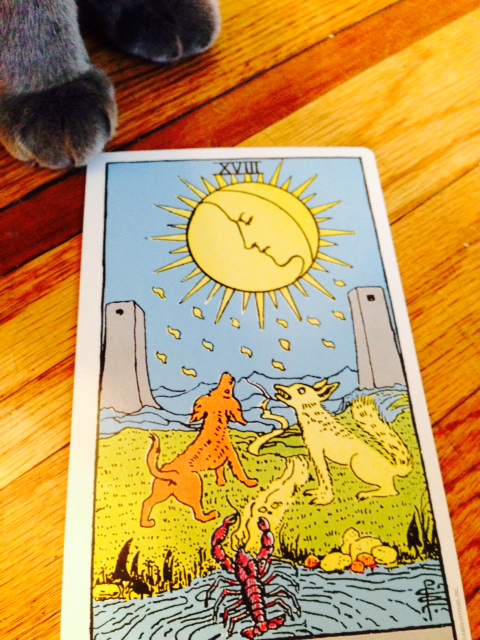 Some of the items here were inspired by real life events

All readings are for entertainment purposes only.
All readings are confidential and private.
Readings are never a substitute for medical, legal, or other professional help.
READINGS MUST BE REDEEMED WITHIN A YEAR OF PURCHASE.
Paypal reserves your spot in my schedule. I do not hold appointments for folks who are thinking about getting a reading.
*I do not give refunds. 
*If you need to reschedule contact me ASAP. 
*If you cancel THE DAY OF our session, it puts you at the end of the line. You may have to wait weeks for the next available appointment.

*If you are late, I deduct that time off our session.
YES EMERGENCIES HAPPEN but usually when people don't show up it's because they forgot or decided to do something else!
YOU ARE RESPONSIBLE FOR SHOWING UP.
Sometimes I send a reminder but sometimes not.
Yes lateness happens but my schedule is pretty tight. I probably can't go overtime.
If you purchase my reading bundles or any single session reading, and a year has passed since the date of purchase, you "forfeit" the time.
You are responsible for asking the questions you want answered. I do my best to let you know when we've reached 30 minutes or have 10 minutes left or 5 minutes because I think it's important to transition from reading time to normal life.
I do readings of different lengths. If you aren't sure how much time you need, send me an email query and I'll give you my honest opinion. I did a 20 minute reading for someone the other day and it was perfect. She had her questions ready, 1, 2, 3 and we got it all covered.
When we have 5 minutes left, I cannot properly address a chronic health problem, choose a wedding date, tell you when you're going to die, or otherwise complicated query.
I believe in free will AND fate. Your fate may be that a handsome stranger knocks on your door, but it's up to you to open it.
Or not!
Any questions? Please ask if you do, especially about my cancellation/rescheduling/refund policy.