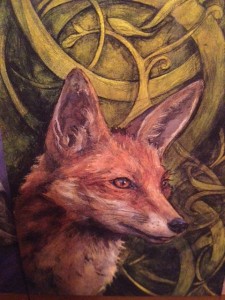 We have an Eclipse on March 20th.
New Moon Total Solar Eclipse at 29 degrees Pisces.
And I am NOT a degree-ologist.
You can Google just as well as I can about what 29 degrees means. Be my guest. I'm sure it is interesting. What matters more to me is that 29 Pisces is early Aries (in terms of aspects to your chart) so when you scan your chart for aspects the Eclipse will make, you have to pay attention extra.
EXAMPLE:
I have my natal Uranus at 4 degrees Libra. Yes (oy) the New Moon Eclipse is opposing my Uranus. Yes I will likely move this year and there may be some Uranian type surprise around it. That said, this New Moon is otherwise well aspected for me, with tighter orbs, trining my Neptune in Scorpio and Mars in Cancer.
New Moon is the energy coming from OUTSIDE ME because that is how oppositions work. They are energy from elsewhere, representing OTHERS. So I may get an offer, an invitation. It may be strange (Uranus) or unexpected (Uranus) or even having to do with my work (my Uranus trines my MC but otherwise is un-aspected) and technically this IS my 7th House. I may move in with a partner…
Mind open, eyes open.
Sun enters Aries on Eclipse day. Spring Equinox.
My view:
YES it truly is a super powerful NEW MOON, new energy coming this year to THAT HOUSE of your chart, those areas of life (new partners for me).
Eclipses can feel very WOOSH WOOSH.
Some folks feel it or experience manifestation on the DAY OF or a couple days before or after but truth is… that house of your chart gets re-calibrated. I believe this is true. SO if you need a breath of fresh air there? You will get it. And of course this also means that there could be (likely will be) an ENDING in that House but what is truly emphasized is THE NEW.
**
Notable aspects
The New Moon is a Sun Moon conjunction thus MEGA PISCES (so we must ask: what is Pisces?? What is Neptune??).
The New Moon is TRINE Saturn.
And we must also ask what is Aries and what is Mars because it feels very much like a fusion to me but ALSO HIGH PISCES. It's both. It's all. It's mega Pisces AND it's the transition into Aries AND it's the fusion of the two: bliss that only the fiercest warriors feel 🙂 PLUS Rules from Saturn in Sagittarius, showing us the way. We won't fall.
Does this make sense? the New Moon IS in Pisces but the transition to Aries Season is on the same day and the Moon trines Saturn in Sag so… we've got at least three roads here. Not to confuse us but to bring us to…….
Well, think about the number Three in the Tarot. The finishing touches of the Three of Pentacles. ALMOST DONE. The joy of the Three of Cups. Celebration! Expectation of goodies in the Three of Wands THE SHIPS ARE COMING!
BREAKTHROUGH of THREE OF SWORDS!
No healing until the separation is complete, ya?
Pisces does this for us. Pisces says goodbye. Dissipates. Dissolves. Disappears. Goodbye. Mist. But then rebirth is minutes later into the NEW YEAR into Aries into the heart of that bliss I was describing above.
Any questions?
xx
PS Class starts this weekend. There is room for a couple more. Message me for info or just visit the previous blog post. $90.